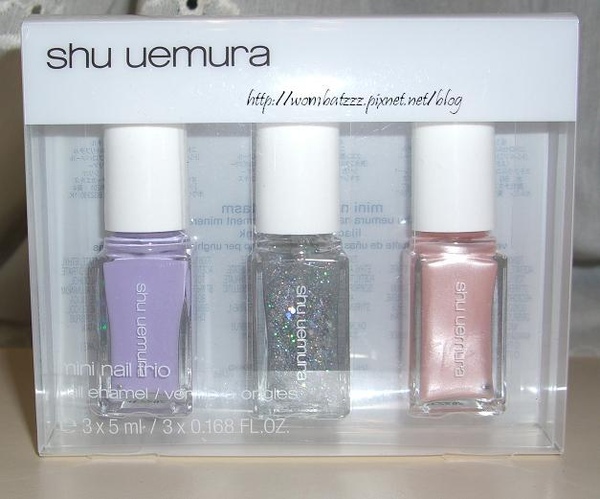 植村秀2009春妝綺光遐想迷你炫甲組$800NT. 分為"紫丁幻影"還有"藍色狂想".
春妝是走粉嫩路線的"療癒系性靈美妝",總之是粉粉嫩嫩的色系. 每色是5ml,平常全容量的單隻指甲油是10ml.
While I'm compiling other Spring collection posts I thought I'd better keep the blog flowing...here's a quick one!
This is the Spring 2009 Shu Uemura collection which includes two limited edition nail polish trio sets (they are a fair bit smaller than the full sized  Shu Uemura nail polishes, exactly half the size- 5ml each, full sized ones are 10ml). Retails for 800NT in Taiwan, which is about 24USD.